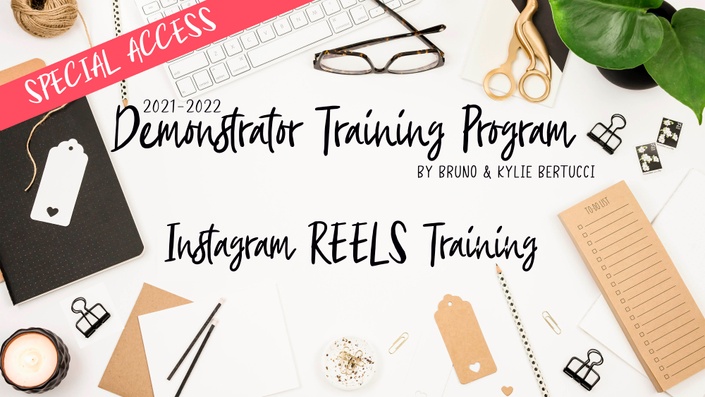 Kylie's Instagram Reels Training for Stampin' Up!® Demonstrators
This Instagram Reels training video is specifically catered to those who are looking for tips on how to create an Instagram Reel from scratch as a Stampin' Up!® Demonstrator.
It can feel overwhelming learning technology and when Bruno and I started trying to learn how to use Instagram - we felt really OLD and useless. It was frustrating and to be honest quite demoralising. We just felt like it was all too hard and maybe we were going to be left behind. But we pushed through that frustration and the feelings of being dumb or stupid and released we weren't any of those things, we just needed help to learn how to use it.
We don't want you to have to go through the same level of frustration that we did and want to be able to support you in learning new technology that will support you to share your projects and ideas with others around the world.